When:
June 3, 2014 @ 5:00 am – 6:30 am
2014-06-03T05:00:00+00:00
2014-06-03T06:30:00+00:00
Cost:
$3; free to Lyman Museum members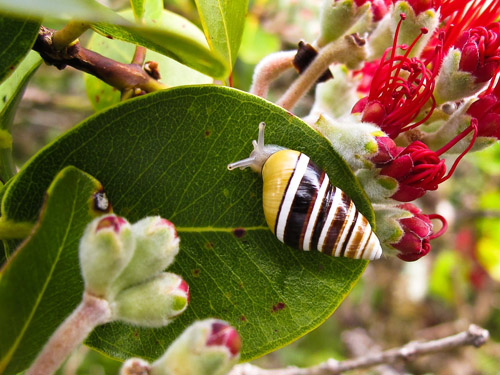 The Hawaiian Islands were once host to the most spectacular land snail species radiation in the world; in the modern era this unique snail diversity is experiencing devastating levels of extinction.  From legends to lei, and later to theories of evolution, "Hawai`i's jewels of the forest" have been important components of local culture and lore, and instrumental in the development of scientific theories of evolution.  Join us this evening as we explore the biology and history of land snails in Hawai`i, focusing on the crossroads of nature and culture.  David Sischo of DLNR's Snail Extinction Prevention Program shares the State's current efforts to understand Hawai`i's most imperiled snail species, and to save them from the very brink of extinction.  Not to be missed!