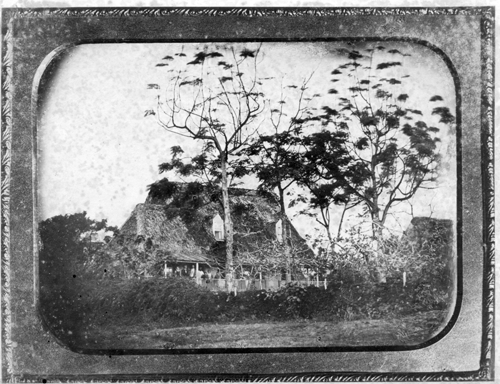 In 1832, missionaries David and Sarah Lyman traveled by ship from New England to Hawai`i after being married for all of 24 days before leaving on the six-month voyage. In the late 1830s they built the Lyman House as a family home. The Hilo Boarding School, a school for young Hawaiian men founded by the Lymans, was built nearby. Over the years, the house became a place to raise their seven children and host guests, including many of the Hawaiian ali`i (royalty) and other notables such as Mark Twain and Isabella Bird. The Lymans never returned to their native New England, but lived out their long lives in Hilo.
The Lyman Mission House is the oldest standing wood structure on the Island of Hawai`i and one of the oldest in the State. It features furniture, tools, household items, and artifacts used by the Lymans and other early missionary families. The house is on the State and National Registers of Historic Places and is an important artifact of the Lyman Museum.
Your docent-guided tour of the Mission House will convey a sense of what it meant to live 5000 miles and a 6-month journey away from your original home and family, in a house without electricity or running water. You will learn what it was like to settle in a location with a decidedly different language and culture from your own, while being driven by a sense of duty to bring Christianity and Western-style education to the Hawaiian people.
The Mission House is open to the public by guided tour only. Mission House tour times are below- 5 visitors per tour max. Please use "Book Now" button to reserve your guided tour:
Session 1 ——- 10:05 AM–10:35 AM
Session 2 ——- 12:20 PM–12:50 PM
Session 3 ——– 2:35 PM – 3:05 PM
Watch scenes from the Grand Opening of the Mission House Restoration completed in 2010.