When:
April 23, 2018 @ 7:00 pm – 8:30 pm
2018-04-23T19:00:00-10:00
2018-04-23T20:30:00-10:00
Where:
Lyman Museum
276 Haili St
Hilo, HI 96720
USA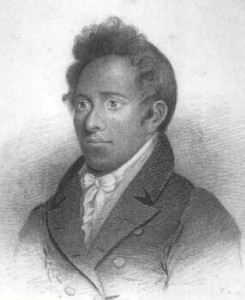 Evening presentation:
In a village in Nīnole, in the district of Ka'ū, a young Hawaiian boy named 'Ōpūkaha'ia lived a quiet, humble life with his family. The year was perhaps 1802 when civil warfare broke out; most of the villagers were killed, but the boy's family escaped to the mountains, where they hid until thirst overcame them and they ventured out in search of water. The King's warriors found them at the stream, and 'Ōpūkaha'ia's mother, father, and baby brother were killed. 'Ōpūkaha'ia himself escaped, and so begins the true story of a young man whose life changed the course of Hawai'i's history within two short decades. Having witnessed the brutal death of his family, 'Ōpūkaha'ia left his homeland in search of healing, spirituality, and identity. The first part of this Remembrance is presented by Deborah Li'ikapeka Lee, a descendant of 'Ōpūkahai'a and member of Ahahui o 'Ōpūkaha'ia, family members who traveled to Connecticut to bring nā iwi home to Hawai'i Island, from the New England town where he had died and been buried in 1818.
Deborah speaks to us of the life of her ancestor, his return to the land of his birth, and The Memoirs of Henry Obookiah, first printed shortly after his death. Her presentation is followed by "My Name is 'Ōpūkaha'ia," a short play unfolding in flashback to different times in his young life, ending with his death and the return of his remains to Hawai'i. The creation of this play by prominent theatre artist Moses Goods was commissioned by the Hawaiian Mission Houses Historic Site and Archives, and these performances are presented with their permission. Recently republished in an enhanced edition by the Women's Board of Missions for the Pacific Islands, copies of The Memoirs of Henry Obookiah are available for purchase in the Museum Shop. Enjoy this unique two-part presentation either on the evening of April 23 or the afternoon of April 24.
Admission to these wonderful programs is free to Museum members, and $3.00 for nonmembers. Please support the Museum by becoming a member, and enjoy all Saigo Series programs, all year round, at no charge! Seating is limited; first come, first seated. ON MONDAY EVENINGS ONLY, additional parking is available next door at Hilo Union School, Kapiolani St. entrance; park, then walk through our green gate in the rock wall.
On Monday evenings, doors open at 6:30PM. E komo mai!