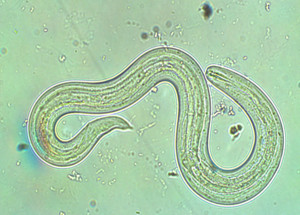 Matinée presentation:
East Hawai'i has experienced a dramatic increase in serious cases of rat lungworm disease among residents and visitors over the past ten years. Most infections with the parasite that causes this disease are preventable, but comprehensive prevention efforts have lagged despite the severity of the current outbreak. On Monday evening, and again on Tuesday afternoon, Dr. Susan Jarvi (UH-Hilo's College of Pharmacy) describes the biology of the rat lungworm parasite, including life cycle, disease carriers, exposure risk, diagnostic testing, and proven prevention measures. She also comments on current and potential research on the disease. Dr. Jon Martell (Hilo Medical Center and Hale Ho'ola Hamakua) reviews the clinical aspects of rat lungworm disease in humans, sharing information on clinical signs and symptoms, diagnosis, and treatment. Owing to the timeliness of this topic, we can expect a lively Q&A session to follow!
Admission to these wonderful programs is free to Museum members, and $3.00 for nonmembers.
Please support the Museum by becoming a member, and enjoy all Saigo Series programs, all year round, at no charge!
Seating is limited; first come, first seated.
On Monday evenings only, additional parking is available next door at Hilo Union School, Kapiolani St. entrance; park, then walk through our green gate in the rock wall.
On Monday evenings, doors open at 6:30PM. E komo mai!