When:
July 14, 2015 @ 5:00 am – 6:30 am
2015-07-14T05:00:00+00:00
2015-07-14T06:30:00+00:00
Where:
Lyman Museum and Mission House
276 Haili Street
Hilo, HI 96720
USA

Cost:
Free for members, $ 3 for non-members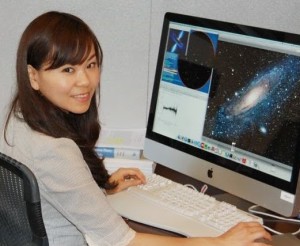 Dating back several thousand years, astronomy is arguably the oldest natural science.  It has played significant roles in many ancient cultures—from religious practices and timekeeping to determining when to plant and harvest crops.  The Polynesian ancestors of Hawaiians used stars to navigate across thousands of miles of ocean to reach and finally settle in our Islands—and for numerous other purposes.
Tonight, Subaru Telescope astronomer and outreach specialist Dr. Yuko Kakazu describes and illustrates the early astronomy of Asia and Hawai`i, beginning with her home island of Okinawa.  Her discussion spans the influence of astronomy on archaic Okinawan culture, the ancient astronomical tools in use there, and the connections with Hawai`i and modern astronomy.  A special focus of this presentation is the cluster of seven stars called the Pleiades.  Known as Makali`i in Hawaiian, Subaru in Japanese, and Murikabushi in Okinawa (Ryukyu), this easily distinguished constellation holds an important place in many cultures worldwide.  In Hawai`i, the rising of Makali`i at sunset marked the beginning of the year (Makahiki), and the cluster served as the ho`okele (navigator-steersman) for long-distance voyaging.  The indigenous people of Okinawa's Yaeyama Islands relied on this star cluster to identify seasons, a use also found throughout the Pacific region.
Join us for this unique look at the universe through the beliefs and customs of two remarkable island cultures, past and present!