Isabella Chamberlain Lyman (1838-1901),
Known for her frugality and determination, Isabella Lyman once learned that her husband intended to borrow money to build a cistern to collect rainwater. Instead, she conserved water through an extended drought until they could save enough to pay for the cistern.
Bella, as she was known by her friends, worked as a prominent member of a Hui Hoʻokuonoʻono in Hilo, the second women's savings society organized by Princess Liliʻuokalani. Lyman also served as a trustee for the Hilo Library. She even joined the Woman's Christian Temperance Union (WCTU), one of the most prominent women's groups of the 19th century.
Her family's hillside home at Clover Ranch in Kāʻu, Hawaiʻi provided panoramic views of the ocean and acres of livestock pasture. The family hosted travelers, including author Mark Twain. On April 2, 1868, an earthquake destroyed the house and killed most of the livestock. The family then moved to the town of Hilo.
Lyman was also known for her church work in Hilo. She and her family were members of the First Foreign Church (now the First United Protestant Church). She also served as superintendent of the Haili Church Sunday School and supported the Japanese Sunday School.
The papers of the subsequent Lyman generations, missionary descendants, are housed at the Lyman Museum Archives which is open for research by appointment. Learn more at https://lymanmuseum.org/archives/research-collection/.
(Click on images to enlarge)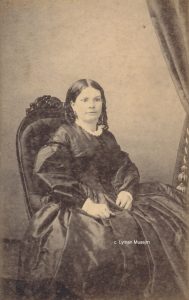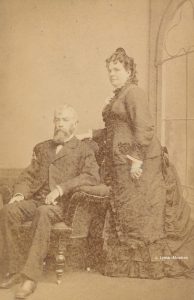 Hui Hoʻokuonoʻono, 1888. Princess Liliʻuokalani and Isabella Lyman worked with other women to create a savings hui in Hilo. The group challenged Victorian notions about women and pooled their money. In 1888 the group gave Lyman a Silver Cake Basket to honor her work with the group.
(Click on images to enlarge)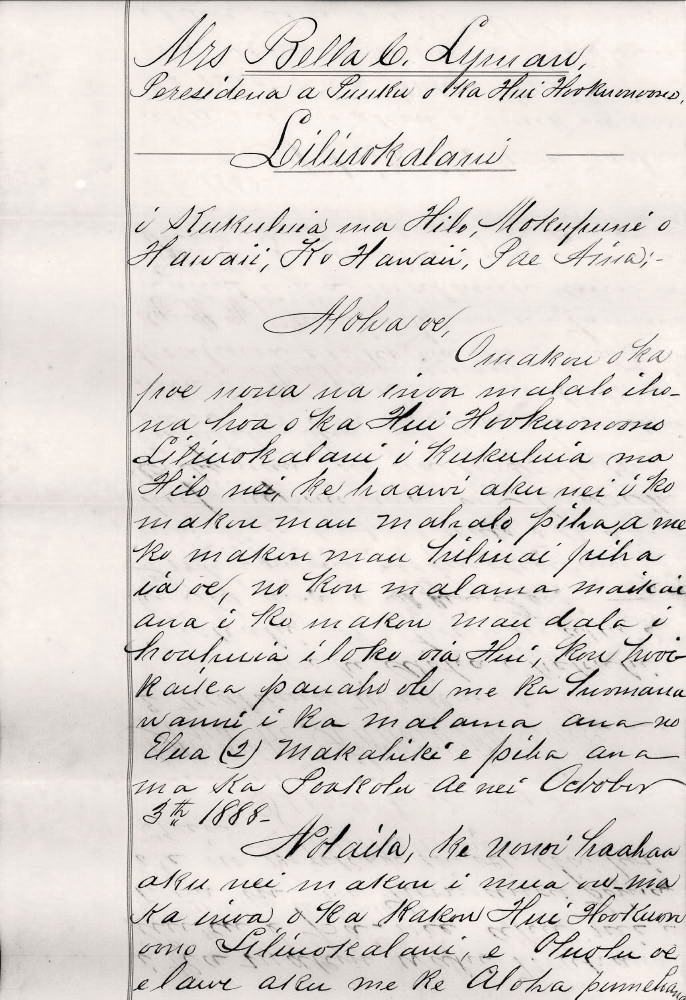 Translation [pg. 1 of 3]
Mrs. Bella C. Lyman
President and Treasurer of the
Liliʻuokalani
Prosperity Association
Established in Hilo, Island of Hawaiʻi, Hawaiian Islands.
Regards to you,
We, the persons whose names are below, members of the Liliʻuokalani Prosperity Association established here in Hilo, we hereby offer our full appreciation and our full trust to you for your careful management of our funds deposited in that association, your tireless and patient care over the two full years as of next Wednesday, October 3rd. 1888 –
Therefore, we humbly ask before you, in the name of our Liliʻuokalani Prosperity Association, that you please take, with warm regards, our small gift that we offer up before you, as a small token of remembrance of us for you, namely, this
— Silver Cake Basket —
And may God in Heaven take good care of us all, with love for one another, and continue the existence of the Liliʻuokalani Prosperity Association here in Hilo – under the administration of Mrs. Bella C. Lyman, for a great many years to come,
Signed

[pg. 2 of 3]
H. R. H. Liliuokalani
Hattie A. Hapai
Mary Brown
Mrs. Kekona Kalipo [?]
Emale Lorona
Pualinui
Miriama Kini
Hana Makaena
Kalama Kalama
[pg. 3 of 3]
Kauona Keliikahi
Beke Punini
Hue [?] Umiamaka
Lahilahi
Pahau
Liliua [?] Pihi
Rose Puni
Emale Puni
Kahae Pinao
Luahine Piliwale
Huliaka [?] Punini